Meet the SEO Specialist of A1-Optimization
Hello, my name is Donald Nelson. I have been working on the Internet since 1995. I am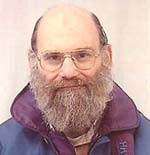 a search engine optimization specialist, web developer, editor, teacher and social worker born in America.
For a number of years our service was based in Albania. Thatís right, Albania, where I was engaged in social work, running a kindergarten providing education for more than 100 children in one of Albaniaís poorest neighborhoods. However, we have recently moved our office back to the USA.

During the past seven years I have been offering affordable search engine optimization, link building services, website copywriting, article writing and other website promotion services online through my SEO company A1-Optimization.

Previously I served as a web master for several web sites and gained a lot of experience in web site promotion. In addition, I also did the search engine optimization for a large web design firm in Athens, Greece as well as SEO work for sites around the world. It is this experience that I am sharing with you in the A1-Optimization program.

The services that I offer are affordable and efficient and will give you the ability to make the most of the Internet's vast potential.

In addition to my online background, I have been an editor and writer for more than 30 years. Joining me are two colleagues with similar journalistic experience. We are also joined by a team of web designers, and offer a first class SEO service. web design, and website copywriting service that is second to none.

We hope that you will choose our services based on their merits, but if it is any incentive to you, all the proceeds of this enterprise are used to support charitable activities in Albania.